Verity Norman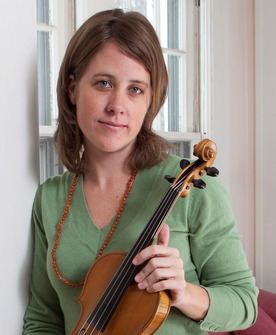 VERITY NORMAN - PRODUCTION AND EDUCATION LIAISON
We are thrilled to add Verity to our staff as our Production and Education Liaison. Verity grew up in sunny Cape Town, South Africa, and did her Bachelor of Arts in English literature at the University of Cape Town. She also holds violin teaching and performance Associate diplomas from Trinity College of London, and in 2011 received her Master's in Education from the University of Massachusetts, Amherst. Verity's work in music, international and media-based education, and youth development has taken her all over the world, and she has had the opportunity to work with educators, activists, and musicians in Africa, Europe, south-east Asia, and North America. As a musician, Verity has taken a magical journey from childhood classical violin training, to performing with hip hop artists Outspoken and Poetic Pilgrimage, as well as with Zimbabwean Afrocoustics band, Bongo Love, and Zimbabwean songstress, Chiwoniso. Most recently, Verity ran a teen summer camp for Plugged In Teen Band Program called "Music That Matters," where students learnt to make the connection between music and effecting positive social change. After years of collaborating with Notable Productions and Nomadic Wax, Verity is delighted to join the team.
Eric Olmsted
ERIC OLMSTED - ENGINEER
Eric graduated from Middlebury College (2008) with a BA in Psychology, earned his Certificate in Audio Production from Boston University's CDIA (2009) and has studied at the University of Otago in New Zealand. Filling the role of Assistant Engineer at Notable since 2009, Eric has worked on a vast array of projects including recording KRS-One, organizing and recording the First Annual African Festival of Boston and recording the soundtrack for Permaculture: The Growing Edge (2010). A dedicated professional who loves all things audio, Eric is excited to be solidifying a place for himself in the world of sound.