pengbian sang's 'retro jazz' wins soberano award for album of the year!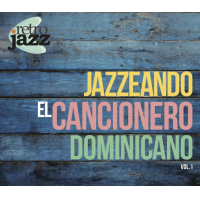 Pengbian Sang's 'Retro Jazz' WINS Soberano Award for Album of the Year!
Notable's mix of Pengbian Sang's album 'Retro Jazz' has WON the Soberano Awards (Dominican Republic's Grammy) for 'Best Album of the Year'.

Pengbian is a Domincan Berklee Alum and old roommate of Notable's Dan Cantor. In early September 2012, he brought his newest tracks from Santo Domingo to mix. The group features some of Santo Domingo's best musicians playing fresh arrangements of classic Domincan songs. The vibe ranges from Funky to Latin Jazz to Bebop. "The arrangments are really amazing," remarked Dan, "it was a blast to mix!"