Polycom Real Presence Trio Visual+
$30 plus shipping of your choice.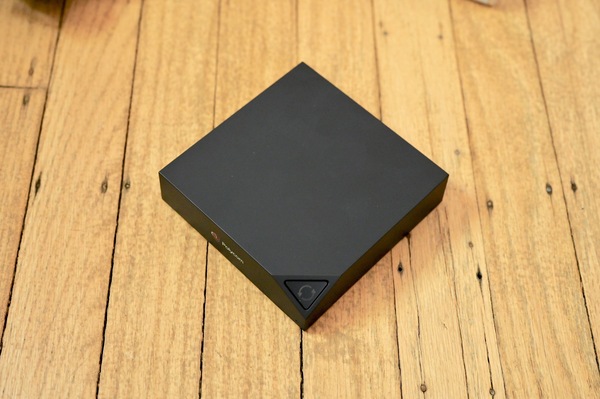 Polycom Real Presence Trio Visual+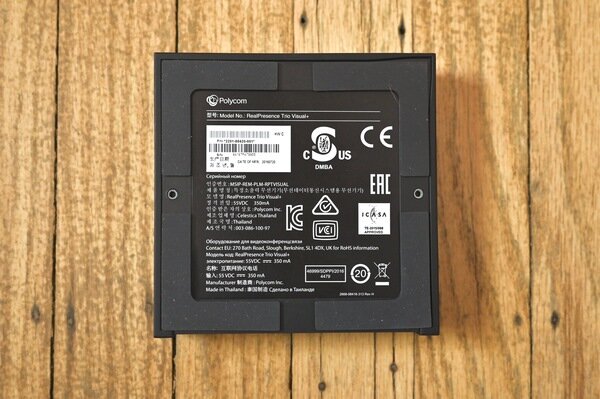 Behringer iNUKE NU6000DSP stereo amplifier (Silver) !!!FOR PARTS/NOT WORKING!!!
$150 plus shipping
Behringer iNUKE NU6000DSP stereo amplifier (Silver) !!!FOR PARTS/NOT WORKING!!!
Won't turn on.
Comes with IEC power cable.
Sweetwater summary...
Power amplifier with DSP. Offers dual 3000watt power at 4ohms. 12lbs. Class D tech with near zero thermal build up. Integrate this power amp
You can easily integrate this power amp into your rig thanks to the universal XLR / 1/4" combo jacks and speakON outputs. The iNUKE NU6000DSP power amp also features high-performance DSP, 24-bit/96kHz converters, and a USB interface.
Behringer iNUKE NU6000DSP Power Amp at a Glance:
DSP functionality
USB interface
Performance technology
DSP functionality
The Behringer iNUKE NU6000DSP power amp offers DSP to make your setup and gigs easier. You can setup and control a delay-line for loudspeakers, crossovers, EQs and dynamics processing all from the front panel, or USB interface built into the NU6000DSP. The front of the unit is lockable to safe guard your settings. You can count on the 24-bit/96kHz converters for huge dynamic range and awesome signal integrity.
USB interface
The innovative USB interface allows you complete control over the Behringer iNUKE NU6000DSP power amp. All of the DSP functions can be easily set and tweaked from your laptop. Behringer has free software that gives intuitive and easy to understand interfaces for all the DSP functions. Make your settings more precise than ever.
Microsoft Surface Pro Signature Type Cover (New In Box) Alcantara Cover for Surface Pro 5,6,7
$75 plus shipping of your choice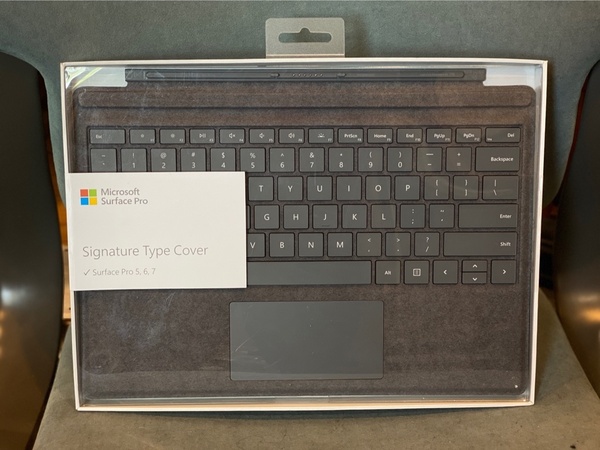 Microsoft Surface Pro
Signature Type Cover Alcantara Model: 1725
New, sealed in original packaging.
Scott 559T AM/FM stereo tuner
$100
Vintage Scott 559T AM/FM Quartz PLL stereo tuner. Works great. $100
Shure P300-IMX Audio Conferencing Processor w/ Intellimix DSP (new in box)

Shure P300-IMX Audio Conferencing Processor w/ Intellimix DSP. New In Box. Firmware 4.3.8. Factory Made 11/11/20.
Has intellimix DSP and Dante capability. Comes with original rack ears and euro-block plugs. Bought for a project, never used. $1200 or best offer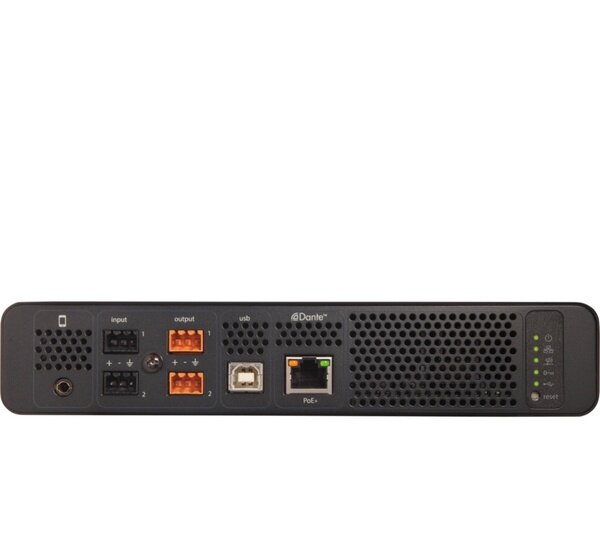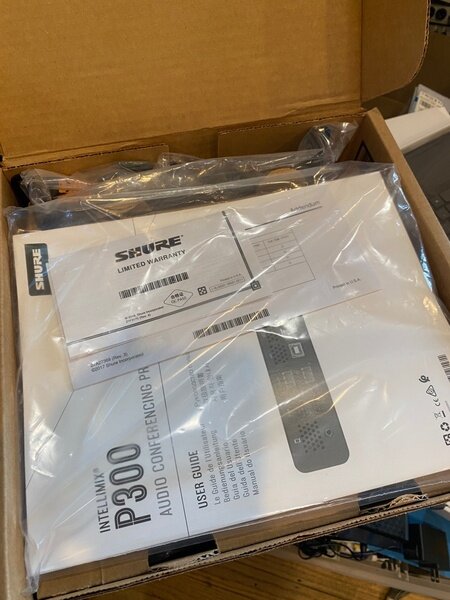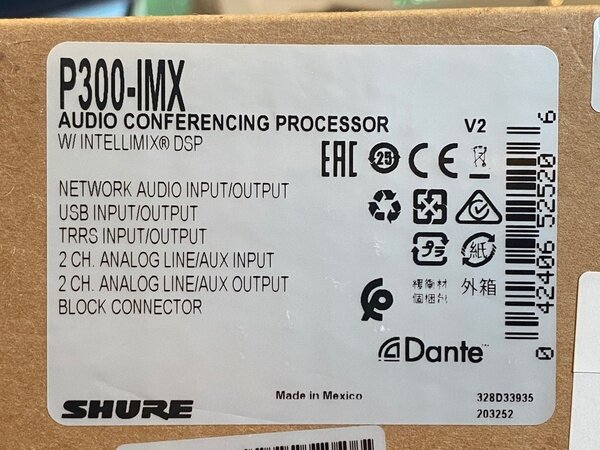 Hear Technologies Hearback Hub (Original 8 Channel version) Used but works great.
$400
Working Hub only. You need mixers. They cab found for roughly $150-200 per unit. This is also perfect for someone who has a system already and wants to extend to another room with multiple mixers.

Three switch selectable 8-channel input sources, Digital inputs: 44.1KHz and 48 kHz sample rates
Three switch selectable 8-channel input sources:
ADAT Optical
Analog
HearBus
24-bit A/D converters
Digital inputs: 44.1KHz and 48 KHz sample rates
Less than 1.5 milliseconds system delay
3-LED four-level metering
Standard CAT5E - delivers power and signals to mixers
Daisy-chain for very large systems
Internal universal input power supply
1 RU chassis

A basic Hear Back system consists of a Hub and personal Mixers connected using standard CAT5E cables. A single Hub supplies signal and power to a maximum of eight Mixers. That's one for you and everybody in the band. If that's not enough, the Hubs can be daisy-chained using the HearBus In and Out for virtually unlimited system size. The Hear Back Hub can accept analogue input signals from audio mixers, auxiliary, matrix, monitor, and/or direct outputs.

The ADAT input can come from digital audio workstations, digital recorders, or digital mixers. For front of house or remotely located digital mixers, we also have the Extreme Extender ADAT In/Out that converts ADAT optical, which has very limited distance, to the HearBus for transmission of up to 500 feet.

Virtually unlimited system size
Very attractive pricing
Excellent audio fidelity
Built-in DSP Limiter
Very long digital lines possible without loss of audio quality
Audio inputs ADAT, analogue, and the HearBus are switch selectable from the front panel.
Local control of up to ten channels of audio (8 inputs plus a stereo Aux input) Master Volume (controls the level to the headphones, line outs and the Aux input to the line outputs)
Built-in DSP Limiter (designed as a "brick wall" limiter for hearing protection and to protect monitor wedges from overload)
Headphone amplifier fault indicator in case of over-temperature, or a short, the red LED comes on to alert the user something is a problem
A second visual troubleshooting aid for the user is the Bus status indicator
Link Indicators – Whenever two pairs of mono inputs are linked for stereo operation the link LED is illuminated
Standard CAT5E power and signal Connection, cost-effective, simple, non-obtrusive way to connect eight channels of audio. The Cable is held in place with a "built-in cable strain relief"
Balanced Line-Outs, Mono/Stereo
Stereo AUX In
Built-in Mic Stand Mount may be mounted to a standard mic stand or clipped onto a stand extension bar or clip
High Power – Low Distortion Headphone Amplifiers
One of the industry's most powerful headphone amplifiers
Apogee Big Ben
Endless Analog Clasp 24 for MCI JH24 $4000 - Trade offers are welcome if you have something I am interested in.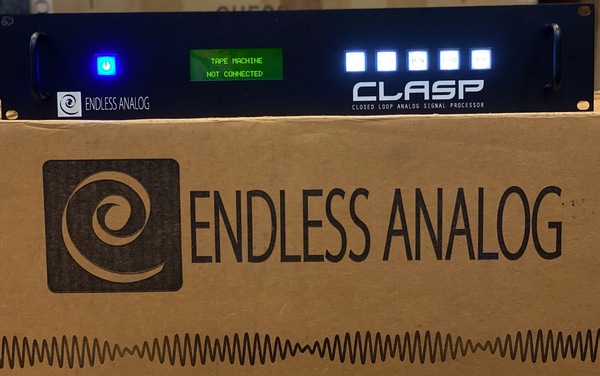 CLASP 24 brings the legendary sound of real analog tape to the modern DAW workflow by seamlessly integrating your tape machine into Pro Tools. Now you can record to tape and get the sound you love without waiting for transfers, lynx boxes, or SMPTE. CLASP gives your tape machine computer-control, all the while maintaining the speed and flexibility of a DAW. Best of all, CLASP delivers what is technically impossible using a DAW alone; real-time analog monitoring with zero-latency through a mastering grade audio signal path.
This one was used to make the 2013 Kiss album and has been at Notable ever since.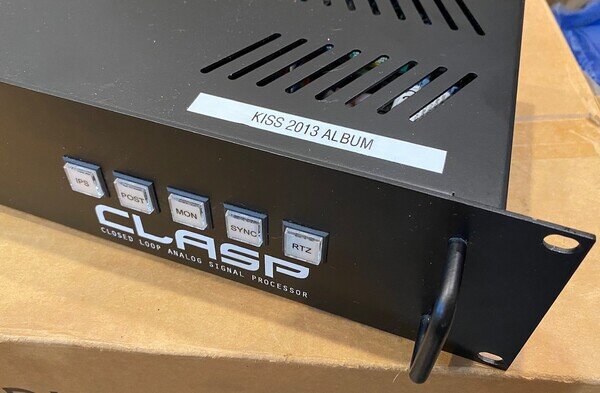 2 Mogami 24 pair 8.5 feet cables with EDAC Analog 90-Pin $50 per cable
Rane Sixty Two Serato DJ Mixer well used but working. $350