Apogee AD8000SE Cards for Sale .... rare Pro Tools HD Ambus card, Pro Tools Digi Ambus card, and TDIF Ambus cards for sale used
$300 for the Rare Pro Tools HD card and $200 each for the others or $500 for all three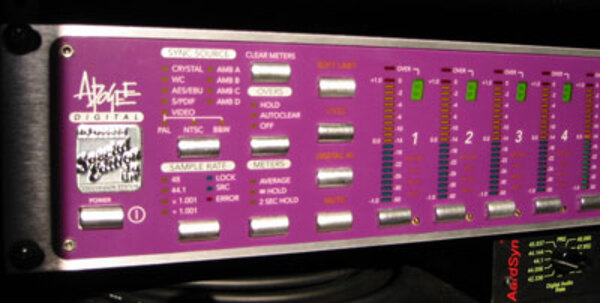 These were used to record Aerosmith's Album "Nine Lives"
The Pro Tools HD Ambus card may be more valuable than anything. You won't find them anywhere.

I swear this is one of the nicest sounding 44.1k/48k converters out there and I've tried many of them. Its ability to translate drum transients is second to none. I suspect its the huge toroidal power supply and the special edition A to D circuitry. I'm doing more High sample rate stuff so this sits unused too much of the time. The Ad8000se was sold but the Three ambus cards are here for sale.

$300 for the Rare Pro Tools HD card and $200 each for the others or $500 for all three

No one makes units with this many variables or meters this good.

Call Dan at 617-680-5840 or email at dan@notable.com for more details.