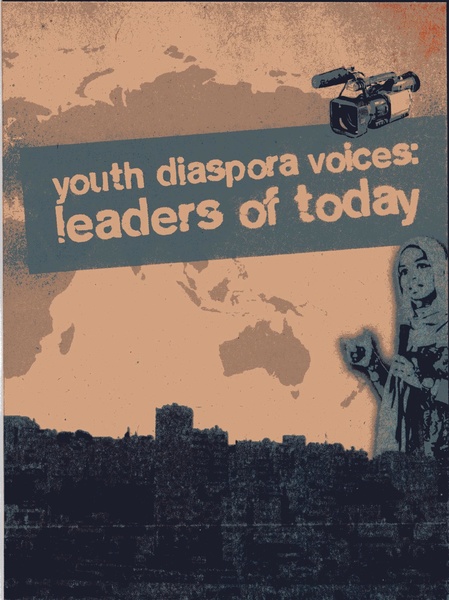 youth diaspora voices: leaders of today
"Youth Diaspora Voices: Leaders of Today" is the film report of the June 2010 Youth Diaspora Conference sponsored by the U.S. Institute of Peace in coordination with Nomadic Wax and Search for Common ground. The pilot conference focused on the experiences of young diaspora from Haiti, Iraq, Nigeria and Sri Lanka now living in the DC area . The event provided an opportunity to better understand the experience of young diaspora in the United States, integrate their voices into policy dialogues, and encourage young diaspora to creatively engage in peacebuilding.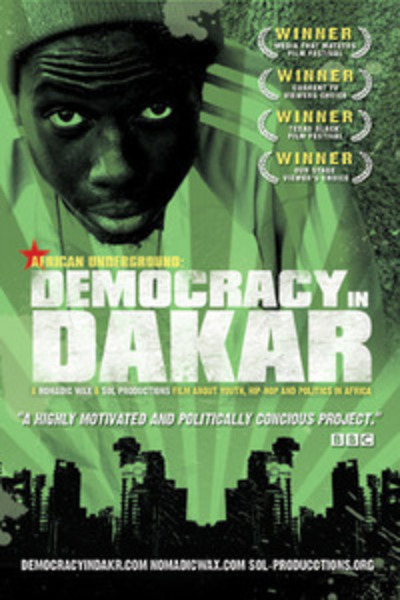 African Underground:Democracy in Dakar.
African Underground: Democracy in Dakar is a groundbreaking documentary film about hip-hop youth and politics in Dakar Senegal. The film follows rappers, DJs, journalists, professors and people on the street at the time before, during and after the controversial 2007 presidential election in Senegal and examines hip-hop's role in the political process. Originally shot as a seven part documentary mini-series released via the internet – the documentary bridges the gap between hip-hop activism, video journalism and documentary film and explores the role of youth and musical activism on the political process
National Public Radio performance
Appearance on National Public Radio's "All Things Considered" We ( Jim's Big Ego - Bigego.com) were commissioned to compose a replacement for Auld Lang Syne as a song for New Year's Eve .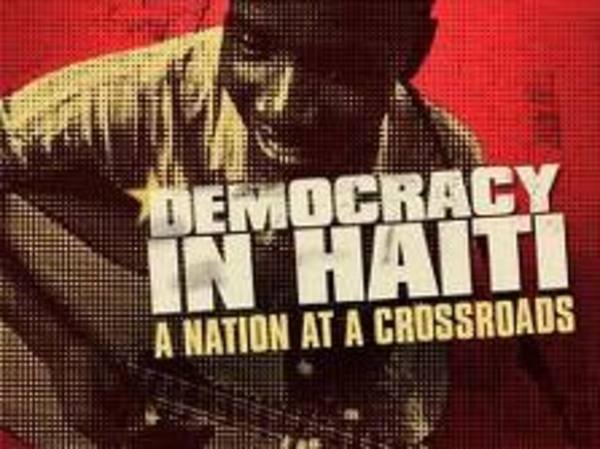 Notable Prepares and Supplies Crew for Democracy in Haiti Documentary December 2010
Notable Mixes and Scores Fiim for Nomadic Wax and Director Magee Mcilvaine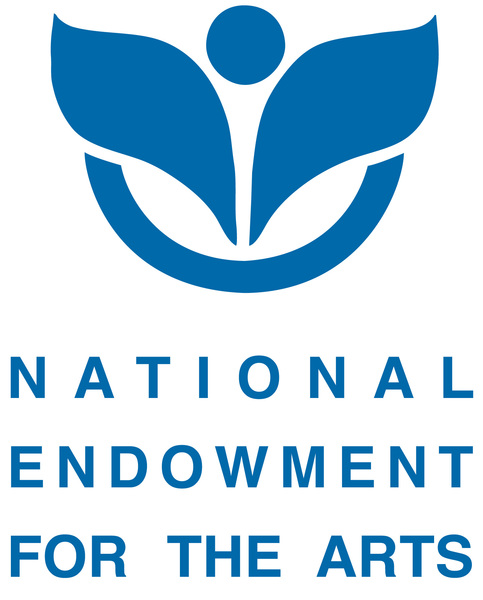 Radio Drama
Music consultant and composer for five-part radio drama The Great College Radio Hoax, recipient of National Endowment of the Arts funding.
Notable Mark Simos amazing score and does Mix to Pic for Permaculture: The Growing Edge
Permaculture: The Growing Edge is an antidote to environmental despair, a hopeful and practical look at a path to a viable, flourishing future. The film introduces us to inspiring examples of projects, and includes a visit to David Holmgren's own homestead, tracking deer with naturalist Jon Young, sheet mulching an inner-city garden with Hunters Point Family, transforming an intersection into a gathering place with City Repair and joining mycologist Paul Stamets as he cleans up an oil spill with mushrooms. We interview some of the key figures in the Permaculture movement, including David Holmgren, Penny Livingston-Stark, James Stark, Paul Stamets, Mark Lakeman, Dr. Elaine Ingham, Maddy Harland, and others.

Permaculture is a sustainable system of earth care that offers solutions to many of our grave environmental problems and a hopeful, proactive vision of change. The Permaculture movement, started by Australians Bill Mollison and David Holmgren in the nineteen seventies, is now a worldwide network of skilled ecological designers, teachers, food growers, natural builders, environmental activists and visionaries. "Permaculture is the key to a post-carbon future," says Maddy Harlan, editor of Permaculture Magazine.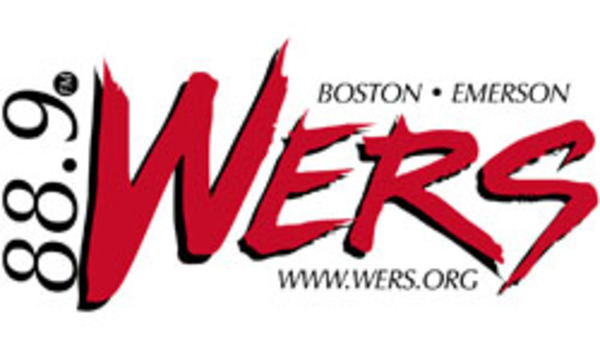 WERS-FM
Radio Theme for the Gyroscope was a section of Notable Composition and performance.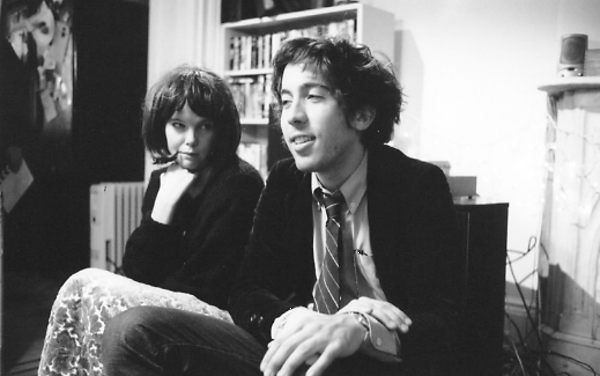 Mutual Appreciation
Andrew Bujalski's Second feature film "Mutual Appreciation" uses our OMZO track at a party scene. It's a very funny film in a not very hollywood kind of way.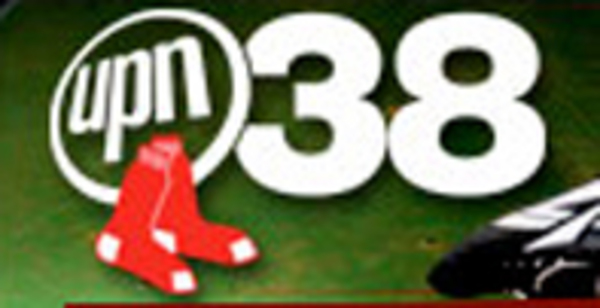 WSBK/TV 38
Composed and Recorded Soundtrack for TV38 Salute to gulf troops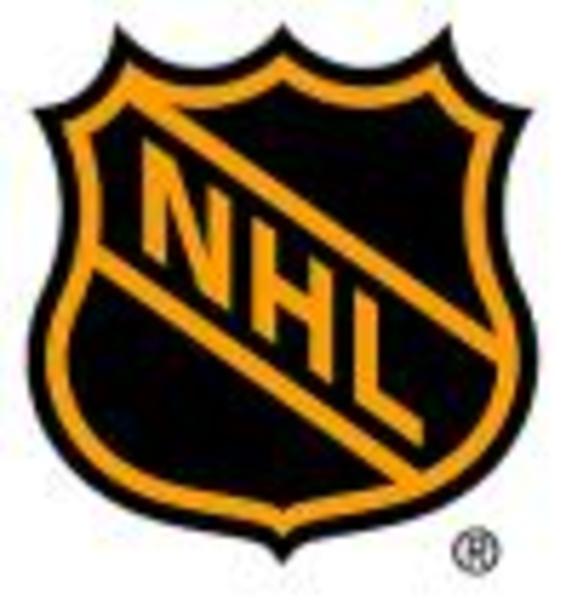 NHL Stanley Cup Playoff theme
Sports Channel hired Notable to compose the TV theme for the NHL Finals. Lots of guitars, drums and french horns. The puck was hard to record.
Soundtrack for Film commissioned by Al Gore
Composed, produced and performed soundtrack for "Lessons" from the Ones We Love, written and directed by Professor Sam Kauffmann (Chairman of the School of Broadcasting and Film at the College of Communication, Boston University) for the Family Reunion conference.
Attended by President Clinton and commissioned by Vice President Al Gore, who took the film around the country giving lectures on the role of fatherhood in child development.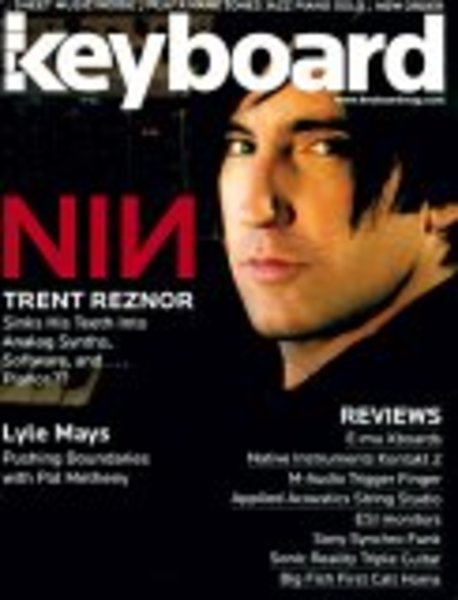 Soundtrack for film Strong City
Produced and played on soundtrack for the feature film Strong City, composed by Yuval Ron. The film was directed by Daniel Matmor of Morning Star Productions.
Distributed by Coliebri Pictures (Europe & US)
3rd place winner of the Florence Film Festival
Runner up - Best soundtrack composition by Keyboard Magazine
Features performances by Little Joe Cook

PS....No this is not the right issue cover. Sorry, but doesn't Trent look like Adam Sandlers' Devil boy - Little Nicky?
Scored the film Surviving the Family
Scored and recorded the soundtrack for the film Surviving the Family for Boston University's school of Broadcasting and Film Professor Sam Kauffmann.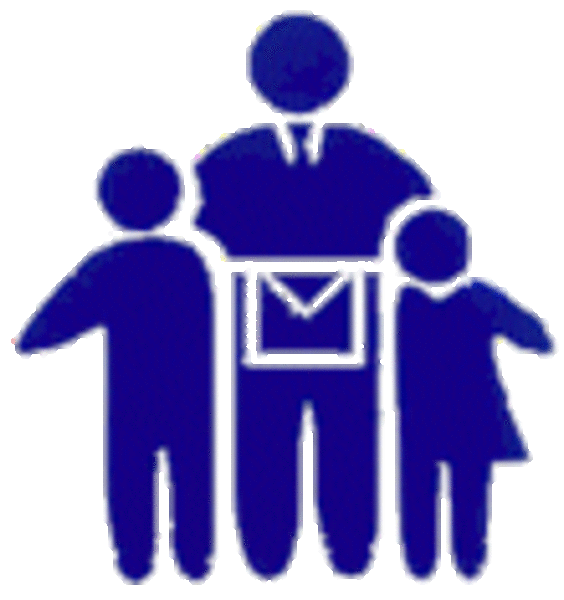 Learning for Life
Scored documentary film "Learning for Life, Freemasonry helping Children." Film depicts techniques and school's system to help Dyslexic Children with learning to read.
Walter Beasley recording for Dave Koz Show
Dave Koz Show hired Notable to record a segment with Saxophonist Walter Beasley at his swinging pad.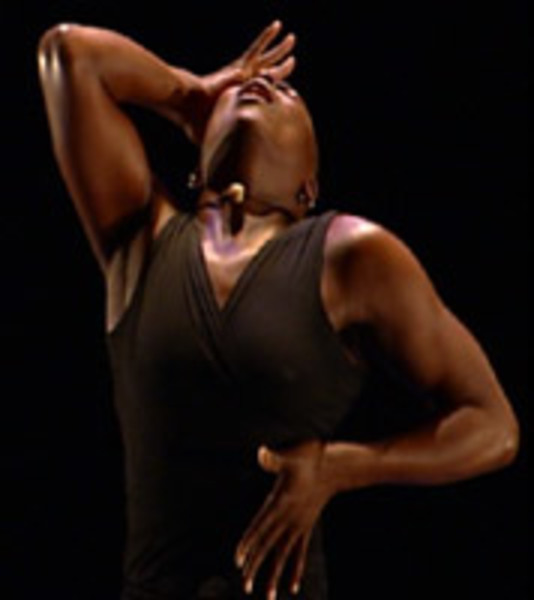 Nora Chipaumire: A Physical Biography
A filmic journey into the life of Nora Chipaumire, a choreographer and a performance artist from Zimbabwe. Shot in Africa, the film creates a portrait of an artist using the language of her own art form.

"Nora Chipaumire is a remarkable solo artist who investigates the collaborative process within cultural, political, economic, and technological identities of African contemporary life. Her work is transnational, unafraid, and eager to burn cultural, creative, and geographic boundaries whilst illuminating what it means to be Zimbabwean/woman/black/human in an increasingly borderless world. She views the theatrical stage as a "harrowing place of purging and paradoxically a place for reclaiming strength" (The Village Voice).

Notable had the pleasure of doing Nora's interviews for the narrative parts of the film.


One Campaign
Notable Productions shares Tracks and Political Voice with One Campaign
Masters of the SABAR
Masters of the Sabar is the first book to examine the music and culture of Wolof griot percussionists, masters of the vibrant sabar drumming tradition. Based on extensive field research in Senegal, this book is a biographical study of several generations of percussionists in a Wolof griot (gewel) family, exploring and documenting their learning processes, repertories, and performance contexts from life-cycle ceremonies to sporting events and political meetings. Patricia Tang examines the rich history and changing repertories of sabar drumming, including dance rhythms and bakks, musical phrases derived from spoken words. She notes the recent shift towards creating new bakks which are rhythmically more complex and highlight the virtuosity and musical skill of the percussionist. She also considers the burgeoning popular music genre called mbalax.

The compact disc that accompanies the book includes examples of the standard sabar repertory, as well as bakks composed and performed by Lamine Toure and his family drum troupe. These were recorded by Notable Productions.
Aerosmith
Music Producer and Composer for Sony Playstation and IBM PC game, featuring the Virtual Guitar and Aerosmith. The game begins with you playing the guitar in your garage and if you play well enough, you join Aerosmith on stage at the Humungo Dome. Joe Perry and Steven Tyler overdub guitar and harp over our blues pieces for a scene in an after hours blues club.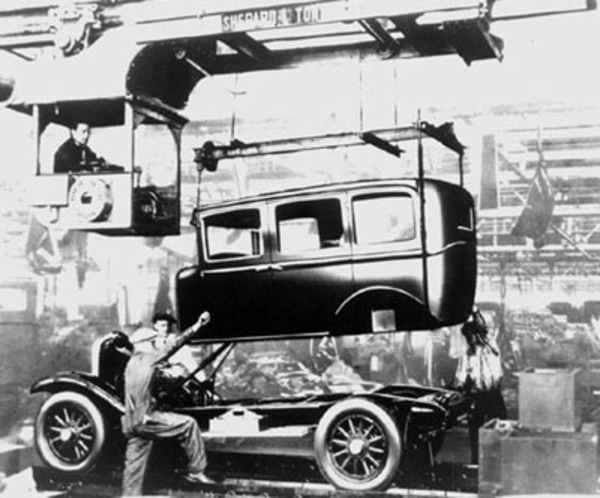 The Detroit Historical Museum-Motor City Exhibit Soundtrack
Notable Composed the music for the Motor City Exhibit, which is primarily a jazz and blues soundtrack for the entire walk through of an early history of car manufacturing and the adaptation of a "Body Drop" assembly line. A popular exhibit since 1995, the museum has now put sections of the exhibit online. (See link below). If you like Ken Burn's style of still pictures set to music and story telling dialog to create an emotional journey, then this will rev your engine.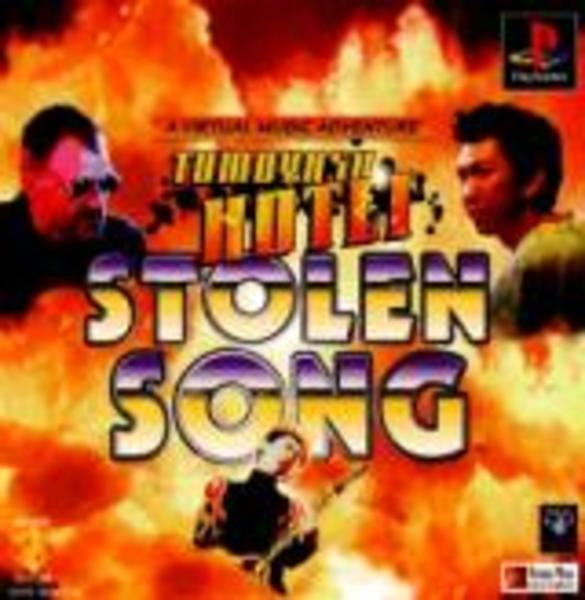 Stolen Song feat. Tomoyasu Hotei
Composed music for Stolen Song, featuring Tomoyasu Hotei, Japan's top rock guitarist.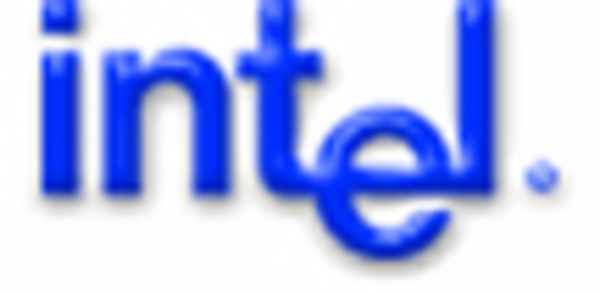 Intel - iRMX Software
Created and produced sound design for Intel's spring release of iRMX software.

Microsoft PS2
Created and produced soundtrack for Microsoft's CD-ROM PS2 multimedia system promotional package. The music came with every IBM PS2 sold in the US.
IBM Soundtrack
Soundtrack for IBM's Lotusworks software package,
Primer Computer's international sales opener, simulcast in NYC, Los Angeles and Miami
Welcome to West Feedback
Welcome to West Feedback was one of many Virtual Guitar products that Notable was music producer. Features music of Warner/Chappell artists Gin Blossoms, Soul Asylum, Motley Crue, Allman Brothers, Lynyrd Skynyrd, Cracker, Biohazard and Steppenwolf. Premiered at Disney World, Summer 1994.
Quest for Fame Aerosmith Virtual Guitar game
Japanese version of Aerosmith's virtual guitar game. It starts you in your bedroom learning licks and ends up in the Humongo Dome with Aerosmith, if you play well and can get past the smokey Chicago after hours blues club gig. When you do, Joe Perry asks you to come to a session and the rest is history.

Notable was music producer for this project. We wrote and performed with some of the Aerosmith guys on the tracks and created the guitar and drum parts in the game.
Aerosmith Nine Live CD with CD Plus tracks
This CD has game files in addition to the normal audio CD tracks.
ZVOX Ipod speaker promo
This unique Ipod accessory will be demo'd at retail stores across the country. Notable assemebled and edited the in store spot.
Author 101
Recorded and edited one of the most extensive audio series on the inner workings of the book publishing world. Hosted by best selling authors, Rick Frishman and Robyn Freedman Spizeman, who interview industry experts and explain the business in fascinating detail.

Notable Credit:
Recording and Editing of the audio CD


The Everything Russian Practice Book
In the new world economy, the ability to speak Russian is increasingly valuable. Whether you're a beginner or an intermediate speaker, The Everything Russian Practice Book with CD has all you need to take the next step in mastering Russian.

Notable Credit:
Recording and Editing of the audio CD

Published by Adams Media
Everything German
The Everything German Practice Book with CD has all it takes for beginner and intermediate speakers to take their proficiency to the next level. Divided into 10 easy-to-follow sections.

Notable Credit:
Recording and Editing of the audio CD

Published by Adams Media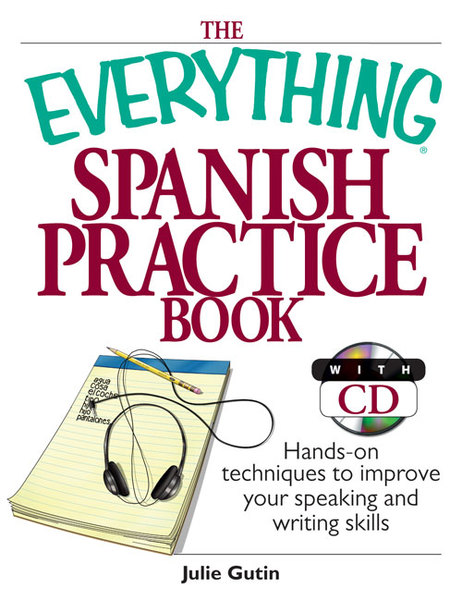 Everything Spanish Practice Book and CD Featuring the voice of Peter Martinez from WBUR's Con Salsa
Are you ready to take your basic Spanish skills to the next level? Have you gotten all you can from your instructional textbooks? Do you like to learn in creative and fun ways? With exciting audio narrated by Con Salsa radio host Peter Martinez and with over 200 exercises, The Everything® Spanish Practice Book with CD has everything needed to master the Spanish language.

Notable Credit:
Recording and Editing of the audio CD

Published by Adams Media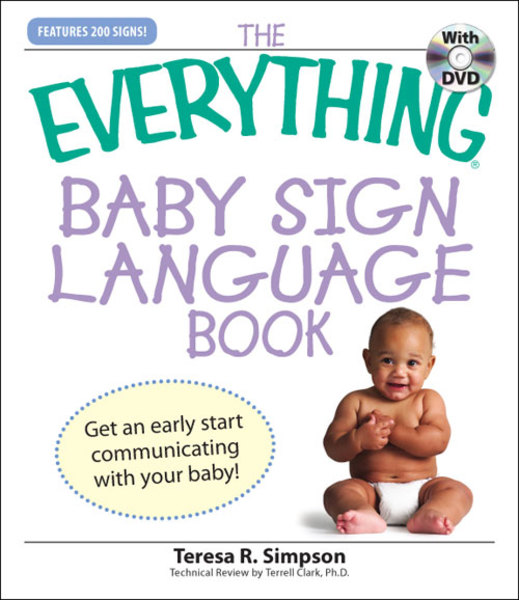 The Everything Baby Sign Language Book
Your baby cries hysterically and you can't figure out what's wrong. You provide all the usual solutions and still nothing works. If only she could talk . . . or sign!
Not being able to understand what your baby wants can be frustrating for both of you. But sign language enables you to communicate effectively, long before he/she can talk. Not only does this make life easier for you, it makes life easier for baby, too.

Notable Credit:
Recording and Editing of the audio CD

Published by Adams Media

Denizen (2007-2010) for KINO Dance
Described as "Geo-psychic" by the Boston Herald's critic Ted Bale, Denizen is an expanded cinema performance inspired by the masterworks of the great Armenian filmmakers Sergey Parajanov and Artavazd Peleshian. Denizen is our artistic response to their films ñ our way to engage in an imaginary conversation with these filmmakers about the stories they tell, the places they portray, the rituals their characters embody as well as the creative principles they used to make their films.

Notable recorded a variety of instruments and vocalists, including NounÈ Karapetian (vocals), Ed Babroudi (dhol), Zori Babroudi (duduk), and Vahe Ghahraman (vocals) for this production.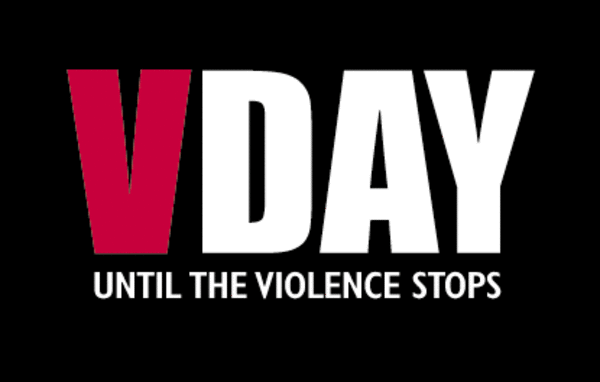 Vagina Monologues
Recorded narative and created sound collage for the Boston Performance of Eve Ensler's Obie-winning theater piece. This performance, directed by Billie Jo Joy, raised money for The Second Step, a private non-profit agency, which seeks to break the cycle of domestic violence one family at a time. They provide services to women and their children that enable them to remain free from abusive relationships and lead productive lives.
Middlebury Dance Co.
Guest composer for Middlebury Dance Co. symposium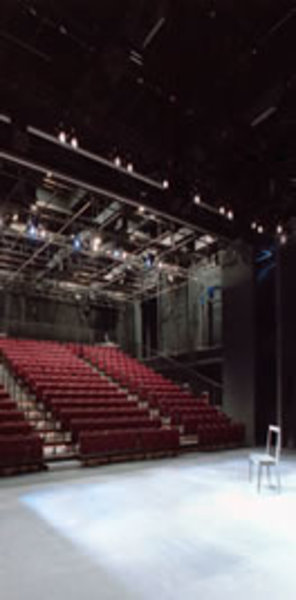 Sound Design and Composition
Sound Design and Composition for the American Repertory Theater's production of works by August Strindberg entitled Easter.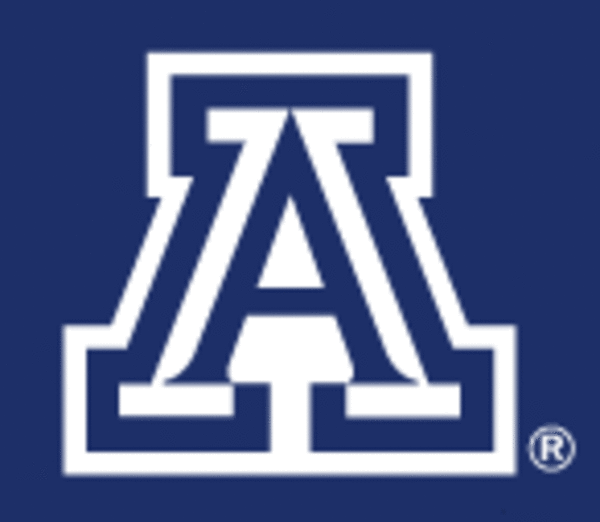 Music for ballet Nightfall
Composed, produced and performed music for the ballet Nightfall by dancer/choreographer Susan Prins, featuring Island recording artist Tracy Bonham.
Premiered at the Univ. of Arizona

Georg Bushner's Woyzeck
Composed and produced cues for the American Repertory Theater's presentation of George Bushner's Woyzeck, Cambridge, MA.
Digital Learning Interactive French
Harvard University is using this interactive French teaching system called Dis donc! written by professor Marlies Mueller. It is the purported single largest French interactive series ever developed. I can't confirm or negate this allegation proffered by my client, but I'm happy to believe it just this once.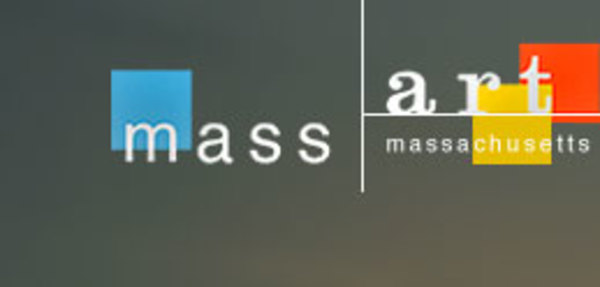 Mass Art Student Collaborations
Recorded and produced audio montages for performance artists Allesandra Mondalfi (photographer) and Aimee Good (sculptor), recipients of Mass Art's highest honor, the Crosby award, 1995-96.
Notable composes childrens musicals for City Mission Society
City Mission Society is the second oldest multi-service agency in the country. Founded in 1816 to address the needs of the urban poor, CMS maintains close ties with the United Church of Christ in Massachusetts. CMS's mission is to strive to unite churches, religious communities, organizations, and disadvantaged and privileged individuals in Metropolitan Boston in the struggle for justice and peace for all people. When they asked Notable to write a series of children musicals for use in Boston City schools, we were honored. Some of the shows premiered at the Boston Cyclorama.