Sony PCM-R300 DAT Recorder
http://www.datrecorders.co.uk/

The Sony PCM-R300 is a low-cost DAT recorder offering unbalanced RCA analog inputs and outputs, and unbalanced coaxial and optical digital input and output, user setup menu system, adjustable ID6 mode (SCMS).
FEATURES:
SBM Recording Function, signal to noise ratio equivalent to 20-bit system

Start ID, End ID, Skip ID front panel control

Setup menu control

Error rate display

Coaxial and optical digital interface

A/D and D/A monitoring

Long Play mode - record and playback


High resolution converters deliver superb sound quality
The audio performance of any digital tape recorder is almost entirely dependent on the quality of the A/D and D/A conversion at its inputs and outputs. It is in these converters that the signal is most likely to be degraded. Sony has fitted the PCM-R300 with 20-bit delta-sigma A/D and 1-bit pulse D/A converter technology to ensure stable, highly linear performance with excellent signal-to-noise ratio.

SBM provides 20-bit signal quality from 16 bits
The DAT format uses 16-bit format recording. The signal from the analogue to digital converters is processed by the unique Sony SBM (Super Bit Mapping) circuitry that uses advanced noise shaping techniques to achieve a dynamic range of a 20-bit signal with only 16 bits. This advantage is preserved digitally, so a DAT recording made on an SBM-equipped machine produces a clearer sound on a subsequent CD master.

All three sampling rates supported, including long play
In normal playback mode the PCM-R300 supports sampling rates of 44.1 kHz and 48 kHz, selectable from the front panel. The 32 kHz long-play format allows up to four hours recording to be made on a standard two-hour DAT cassette. The signal is sampled using 12-bit, non-linear quantisation.

Advanced error correction
The double-encoded Reed-Solomon error correction circuitry is able to correct or conceal many of the errors caused by damaged tapes or poorly recorded material from other machines. The PCM-R300 features an error-rate display that makes it easy to see when head cleaning is due or if a poor quality tape is being used.

ID control
All the controls necessary to record Start ID, Stop ID and Skip ID are available on the panel. They are duplicated on the standard, infra-red RM-D757 Remote Control Unit.

Reliable mechanism
The front-loading mechanism of the PCM-R300 uses a 2 head dual motor design with an advanced servo control system for high reliability and precise tape handling.

Menu system
The PCM-R300 uses a menu system with a large multicolor display to facilitate set up of the following features:


Copy protect bit and current tape status

Automatic record mute

Automatic start ID writing

DAT duplication – ID copy

CD-DAT duplication – ID copy

Display options

Auto Track Numbering,

with first track number selection (1-99)

Digital interface signal format check

Hours meter – shows total play / record time for maintenance purposes

The display shows tape time, recording time, tape remaining time and also provides comprehensive input level metering.
Call Dan at 617-680-5840 or email at dan@notable.com for more details.

Sony 608 ESD CD Player
Best Offer

Call Dan at 617-680-5840 or email at dan@notable.com for more details.
Sound Survey Meter - Possibly from the 1950's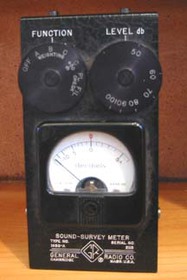 Decibel Meter
Built like a tank
Voulme with weighted functions A,B and C
Works with an odd battery from Radio Shack

Call Dan at 617-680-5840 or email at dan@notable.com for more details.
Used G4 dual 1.25 ghz dual Bootable Superdrive Mirror door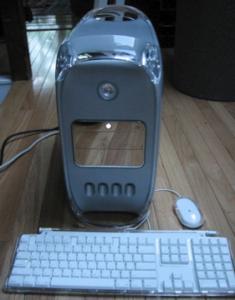 Used Apple G4 1.4ghz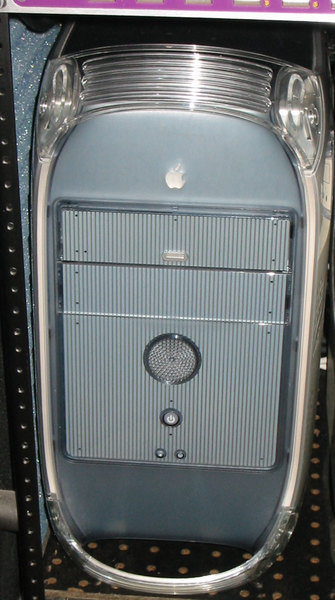 60 gig 640 megs of ram and Zip Drive and CDR drive
Missing bezel on zip but works great
Includes lots of softwareg with single
1.4 ghz processor
AKAI S1000 Sampler w 32 megs. Used. $350

Sampler w/ 32 megs of ram + Dig I/O IB 104.

Advanced edit capabilities for looping, truncating, sample merging, time comp/exp, tuning and even analog-like parameters to control its filters and envelopes. Individual outputs for each of the 16 voices, stereo mix out, stereo input, MIDI, and trigger inputs round out this machine as a professional vintage-status sampler that still proves to be very useful even today!
It features 16-voices, up to 32MG of RAM, and 24-bit internal processing wherein samples can be processed through a set of analog-like (although digital) modifiers, including a digital filter (18dB/octave), an LFO, and two ADSR envelope generators (one for amplitude and one for the filter). The S1000 also offered up to 8 different loop points.
The S1000 came standard with a set of XLR and a set of 1/4" inputs on the front panel for sampling with an knob and switch for gain adjustment. On the back panel is a stereo out and 8 assignable outputs, along with effects send (mono) and return (stereo), a footswitch input, and the usual MIDI connectors (IN, OUT, THRU).
Available options included expanded memory (up to 32MB with Akai's own memory boards), Atari Hard Disk Interface Board, Digital Audio Interface Board, and SCSI Interface Board.
Call Dan at 617-680-5840 or email at dan@notable.com for more details.