The third greatest band in my mind, Jim's Big Ego
Thursday, May 27, 2010
Jim Infantino, Daniel Cantor, and Jesse Flack make up the band Jim's Big Ego. Infantino sings and plays guitar for the group. Cantor is the designated bassist, and he plays the double bass. Flack is the drummer and effect maker, effects as in sounds, not flames and light etc. Jim's Big Ego is from Boston, MA and plays many of their shows around the area. They call their genre, "Unpop," but after listening to their music a bit, I can say with 75% certainty that their genre is indie, seeing as their bassist uses a double bass, and their drummer uses many sounds, not just drums. As for their copyrighting matters, they use Creative Commons to make sure their songs can be played widely, but not commercially. It's as if they want people to play and edit their songs so everyone can know them, but I feel that that was a bad idea. They should have copyrighted through something that would advertise their music, seeing as they have a lot of talent compared to other current bands and artists. "Our Scrabulous Affair" is a special tribute to Scrabulous, an online scrabble game on Facebook, and the game was addicting. Just for a piece of information, the game was erased because Hasbro said it infringed on its game Scrabble (the games were almost identical, and Scrabulous was owned by Facebook). The song "Mix Tape" seems to be about a guy who gave a mix tape to a girl and ids wondering if she likes it. Mix tapes, as everyone knows, are a standard name for anything that has music and is not a regular album by a band; it can be anything that is able to be recorded upon, like cassettes, CDs, playlists on an iPod. It seems to me that the song "Free*" implies that Jim's Big Ego is either mocking or loving fine print. Being an album name, it might have nothing to do with anything at all, but it's also a song. Listening to it made me think, "This band loves freedom, and hates those people who place ads and really just lie to you, like many things these days." It actually made me realize that, today, people abuse footnotes and other asterisk related things. Daily, people get scammed from what they want due to little fine print that nobody ever sees. As you can see, I just got incredibly inspired by these songs. Slabster is a website where one can purchase products from Artists using Slabster. Today, thirty artists use Slabster to distribute their music and other products, such as stickers. Jim's Big Ego, when I first heard of it, seemed like the worst name for a band ever. After reading why they call themselves Jim's Big Ego, I understand how important a band name can be, and that something funny can actually help someone with certain forms of stage fright. But, when I read that the band uses Creative Commons, I began to think, "Why did they do that?" I never learned why throughout my research, but I do think it was great for the band. Under law of the band's copyright, my band can play any song belonging to Jim's Big Ego, but neither I nor my band can make money off of it. This allows for the music to go far away, even going to a world wide scale, as opposed to only being heard world wide on the internet, which is a shaky thing to do. People can easily get songs playing on a band's site, ways of which I do not know, but I do know it can be done. Overall, Jim's Big Ego is now one of my top five favorite bands, and mainly because of the album "Free*" being a great album. Without this assignment, I would not know the joys of "International" and "(I Don't Know) How to Party" which are great songs.








AOL's Digital City
Thursday, November 24, 2005
Hummer, called "one of the best bands to come out
of Boston in a long, long time"
Northeast Performer Magazine
Thursday, November 24, 2005

Northeast Performer
"It took me until the third and last song of this demo before I realized what these guys were up to and why I liked it so much. They don't sound too much like any particular other group, but they have borrowed some very familiar production and arranging techniques, and used them creatively to enhance their own work. I don't want to give anything away and spoil it for the listener, but the result is amazingly effective. I like their musical instincts overall, and I think they could continue to grow on their own, but I'd like to hear them with some "assistance." A full production studio would be good for starters, and maybe a little technical advice from time to time. Since the band has already begun to attract label attention, it wouldn't surprise me if everything starts coming together soon.
They open up with a semi-grungy rock ballad called "Sweetly," and the lyric builds from the opening line, adding color until they get to the chorus and the drums kick in. They add a touch of hysteria in the instrumental break with a bluesy harmonica going crazy deep in the reverb. "Worried Mind" changes the pace quite a bit. It has a very strong refrain and it's more of an acoustic number in 3/4 time. "Facedown" is upbeat, a little bouncy. The lyrics are playful, with just a hint of facetiousness here and there. Of the three, I like "Worried Mind" the best, but they are all solid tunes. As I said earlier, I like their musical instincts overall."
•David Robinso
Block Magazine Afircan Underground Review
Thursday, November 24, 2005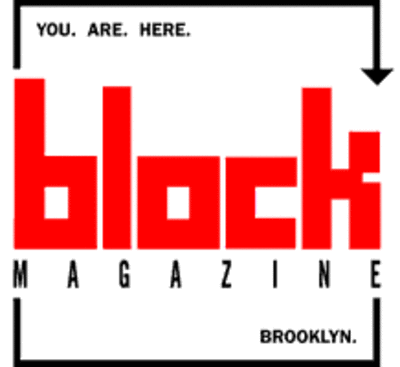 11/25/04

Its Not Where Youre From, Its Where Youre At
Nomadic Wax Brings Senegal Hip-Hop to Brooklyn

By Jack Hamilton

Upon the most surface listening, the veteran rap duo BMG 44s most recent release, a track titled simply 44, sounds virtually indistinguishable from something youd hear rolling out of a car on your block in Brooklyn. The chorus is ragged and sounds like an anthem, a la Ja Rule or DMX (or even ONYX?), while the flow on the verses is more polished but no less forceful, invoking more than a shade of classic KRS-One. The beat is true-school, through and through, owing as much to the legacies of Pete Rock and DJ Premier as any great hip-hop track should. Upon anything more than the most surface listen, however, while you would undoubtedly still hear these traits, what would most likely catch your ear first is the fact that you cant understand a single thing these MCs are saying.

BMG 44 are rapping in Wolof, which unless youve spent significant time in Gambia, Mauritania or, in the case of BMG 44, Senegal, would probably sound vaguely like French but not much else. Already a classic in Senegal, 44 is the opening cut off African Underground, Vol. 1: Hip-Hop Senegal, a compilation that stands as the flagship release of a small, Brooklyn-based record label called Nomadic Wax. Featuring fourteen tracks from various Senegalese MCs, all of whom are legends on the wildly popular hip-hop scene of their small, West African country, but thoroughly unknown almost anywhere else, African Underground, Vol. 1 hits American stores on November 30th. With its unveiling, Nomadic Wax has set its eyes on a heretofore unprecedented level of international exposure for both Senegalese hip-hop and, ultimately, African hip-hop in general.

The founder of Nomadic Wax is a 28-year-old Brooklynite Ben Herson, whose passion for African hip-hop is surpassed only by his belief in Nomadic Waxs ability to take this music, and these artists, to unimagined heights. Herson, with the help of engineer Dan Cantor, produced and recorded all of the tracks on African Underground, Vol. 1, a labor that represented the culmination of a ten-year love affair with Senegalese music. Raised in the Boston area, Herson began studying drums at a young age, and at the age of 15 became acquainted with a Senegalese drummer, also living in Boston. The two became friends, and ten years later, Herson made his first trip to Senegal.

To be honest, when I started going to Senegal it was really just to study drums, that was my intention, says Herson. My first time there I was only there for two weeks, and the second-to-last day I was there I was just in the marketplace, checking it out. The way the music industry works over there, there are these little shacks that sell all the cassettes, and there are about 20 or 30 of them in a given marketplace. You can pretty much get anything youre looking for; and I saw that there was a whole bunch of local hip-hop and decided to check it out. I grabbed a couple cassettes, took them back home, and just started listening.

Herson, whod been listening to hip-hop for about as long as he could remember, was moved by what he heard on the cassettes; so moved that, in 2000, he found himself writing his senior thesis at Hampshire College on Senegalese hip-hop. The next year he returned to Senegal, this time with some bare-bones beats and a newfound desire to actually record the MCs whod first inspired him.

After I finished writing my thesis, I kept in touch with a lot of the MCs and went back in 2001 to start to record, recalls Herson. My original intention was just to stay as a production company; it was never, ever my intention to start a record label with this thing. It was just to produce the music and find somebody else to release it.

Over the next three years, Herson honed his production skills and began enlisting the help of other New York-based musicians. Soon he had established a studio in Bed-Stuy, and had begun collaborating with other African artists living in the US. Hersons initial reluctance in starting a label of his own was overcome by his excitement over the possibilities he saw developing. Since completing work on Vol. 1, Herson has turned his efforts towards Nomadic Waxs next project, a volume of Tanzanian hip-hop; eventually he and his company hope to record a compilation for every country in Africa with a prominent hip-hop scene. In the meantime, Nomadic Wax has secured both domestic and international distribution for African Underground, Vol. 1: Hip-Hop Senegal, which hits stores in America November 30th and is penciled for a mid-March release in Europe. Besides having huge expectations for the compilations potential impact, especially in Europe, where an ever-growing West African population has been largely ignored by music distributors, Herson and Nomadic Wax are thrilled at the prospect of hopefully rewarding the artists on African Underground, Vol. 1 with previously unknown economic success.

The way the industry is set up in Senegal, even if youre selling tons of cassettes, you cant survive on that, explains Herson. Cassettes are manufactured for about a dollar, and sell for about a dollar-fifty. Unless the artists are tapping into the Western market, thats the only way theyre going to make any money, and the only way they have made any money. And were not even talking a lot of money; just enough to come home off the road and give their parents a little bit of dough, and maybe buy a new pair of sneakers.

At the very least, the release of African Underground, Vol 1: Hip-Hop Senegal will be responsible for putting a few more dollars in a mothers pocket, and a few more pairs of sneakers on a few more pairs of feet. But if the passion and purpose behind Nomadic Wax is any indication, Ben Herson and his artists might be on the verge of something far more lasting, and far more monumental.
Shred - WBCN
Thursday, November 24, 2005
"i love the song "worried mind." i play it at the paradise constantly
and have known it to be caught in my head for extended periods of time.
it's like GEORGE HARRISON lives in this band." Shred Boston's local music director and DJ of Boston Emissions.
Metronome Magazine Doug's Top Five
Friday, November 30, 2001
I can't be sure, but I think Hummer is the brainchild of two musicians, Stephen Mayone and Daniel Cantor. At least that's who's credited for writing these well crafted songs. If so, they're excellent musicians who play these three compositions with incredible vigor and precision.
They create a huge wall of sound filled with rhythm and heightened by enticing lyrics that grab the listener up into celestial bliss.
Michael Penn, The Beatles and XTC all have common ground with Hummer. So, what are you A&R guys waiting for? Sign 'em already, will ya! Douglas Sloan
Mixx Magazine Hummer Review
Friday, November 30, 2001
"This is a three song tape, but it is packed with peanuts and really satisfies! Hummer is Dan Cantor and Steve Mayone, together this duo makes a group! Almost all of the noises heard on Facedemo are produced by one of these two multi-talented players. The pair uses their sizable amounts of skill to flesh out a sound that is much larger than the sum of their parts.
Either one or both of these boys has a serious amount of studio smarts, because the project fairly reeks of D.I.Y. I can't imagine anyone besides the duo themselves in the studio creating this masterwork. If they had other help, it is not noted in their sparse but humorous demo package. The short one-sheet and accompanying cover letter gently cradled a modest, clear-shell tape, with a clean and effective label. However, no information was provided about the recording process, and I found myself cursing Hummer for this glaring oversight!
These veterans of more than a dozen regional bands seem to have found a real sound together. You will hear more on Hummer when I review their full-length CD "Premium" which my mailbox is currently salivating for...
In the meantime, get this tape and whet your appetite for Hummer, ... -Christopher Marz
Boston Globe features Dan with Jim's Big Ego
Friday, November 30, 2001
Who thought sharing would get us press. The Big Ego record of Theyr'e Everywhere was released using Lawrence Lessig's newish alternate to standard copyrighting. Creative Commons offers a flexible range of protections and freedoms for authors and artists. They have built upon the "all rights reserved" of traditional copyright to create a voluntary "some rights reserved" copyright. They are a nonprofit. All of their tools are free.
The Valley Advocate
Friday, November 30, 2001

Hummer..."One of the best bands to come out of Boston in ages."


Tape Op Magazine Interview November 2005
Friday, November 30, 2001

In stores this coming week. End of November- early December
Watertown resident Dan Cantor makes music a way of life
Friday, November 30, 2001

By Jeremy C. Fox

WATERTOWN —
Dan Cantor is a busy guy.
When he's not drumming for the irreverent, danceable, indie-rock band Jim's Big Ego, the Franklin Street resident is involved in any one of seemingly dozens of other projects — producing other artists' records, composing film scores, teaching audio production at Boston University — the list goes on.
"I would say I'm a musician who's wearing different hats in order to make a living," Cantor said. "And also I'm just excited about all these different projects."
One of the projects that excites him most is his work as producer on the recent CD "Cosaan" by the Senegalese percussionist Lamine Touré and his Afro-pop band, Group Saloum.
Cantor has great admiration for Touré, who now lives just eight blocks away from him in Watertown, and hopes to see him get more of the local recognition that Cantor says he deserves.
"They're huge deal when they go play the Afrique Festival in Montreal, but locally they're kind of taken for granted," Cantor said.
"But [Touré is] world renowned and seeing him is just a treat."
Despite his many interests, Cantor remains loyal to Jim's Big Ego, a band he joined a decade ago, after several years of friendship with front man Jim Infantino. The two first met in the mid-1990s when Infantino played harmonica on a folk album that Cantor was also drumming on.
He said he was amazed at Infantino's stage presence when he first saw the band perform.
"He had a real gift for integrating humor into what would otherwise be boring interstitial material," Cantor said.
Cantor began performing with the band as a substitute drummer a couple of years later, and soon became the permanent drummer.
He said the band has kept up its humor both in its lyrics and in the types of shows it performs. One popular variation on their stage show is "The Ego & The Oracle," in which audience members spin a large wheel of fortune to select the band's next song. After the band plays it, a comedian friend then helps them interpret that song as an answer to a question asked by the audience member.
Cantor said the band's songs are particularly well suited to the purpose.
"Jim's lyrics are rife with imagery and connections and untoward thoughts," he said.
His band mate, keyboardist Josh Kantor (no relation) chimed in his agreement.
"The lyrics lend themselves really well to fortunes, and people are usually satisfied with the answers they get," Kantor said.
A Watertown resident since 1993, Cantor is looking forward to the band's upcoming performance at the Tremedal Coffee House at First Parish Church on Church Street in Watertown.
"I'm happy to play the hometown," he said.
Local gigs are fine with Cantor, who says he'd also like to play at the Arsenal Center for the Arts. Cantor says he's not looking huge international success — he's glad just to be able to make a living playing music.
He saw firsthand the downside of fame when he helped develop interactive multimedia material for Aerosmith's "Nine Lives."
"I feel badly for people when they get to that level of corporate rock," he said. "Jim's Big Ego is the opposite of that. We have little or no dreams of stardom and fame. We're just making music that we like."
Kantor said that attitude was part of the band from the beginning.
"I think even the name, Jim's Big Ego, it was sort of a self-aware way of dealing with having to be a front-man in a band," Kantor
said.
"Yeah, when you name a band, the standard thing is, 'Let's be as cool as possible,'" said Cantor. "And Jim was basically saying,
'Nuh-uh, let's expose this for exactly what it is.' Which I really appreciated."