Endless Analog Clasp 24 for MCI JH24 $3750 - Trade offers are welcome if you have something I am interested in.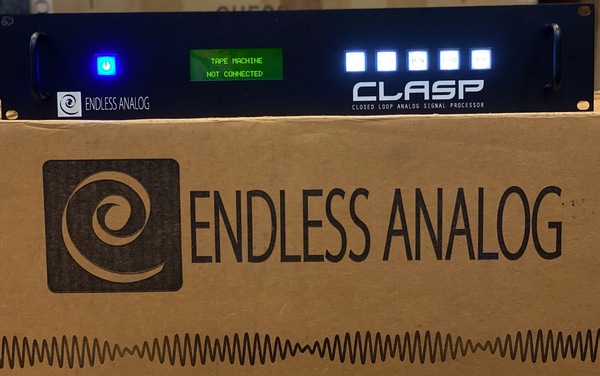 CLASP 24 brings the legendary sound of real analog tape to the modern DAW workflow by seamlessly integrating your tape machine into Pro Tools. Now you can record to tape and get the sound you love without waiting for transfers, lynx boxes, or SMPTE. CLASP gives your tape machine computer-control, all the while maintaining the speed and flexibility of a DAW. Best of all, CLASP delivers what is technically impossible using a DAW alone; real-time analog monitoring with zero-latency through a mastering grade audio signal path.
This one was used to make the 2013 Kiss album and has been at Notable ever since.