Church Podium: Sound Craft Lectern 2 with PA-Mic-Light
$1700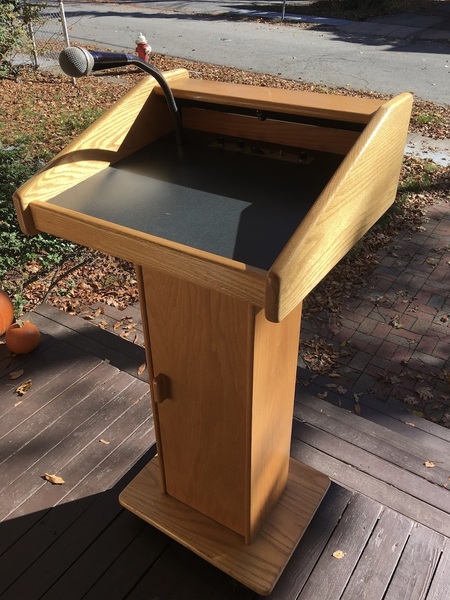 Description
The Club is SoundCrafts most popular portable podium. Probably because of Its gorgeous solid maple hardwood construction. Very possibly, it is the most attractive portable podium on the market.
Portable
The Club is extremely sturdy but lightweight and mobile. To move it, just tilt it back on its 2" casters and easily roll it where you need it.
Sound System
This one has the optional sound system...perfect for audiences numbering up to several hundred people. The sound system comes with a wired microphone that is mounted on the top. Additionally, it has a second wired microphone input, line out, and speaker out connections.
Dimensions
The Club is 21.5″ wide, 21″ deep, and 46.875″ tall. Detailed dimensions are located in this drawing
The original price with the included PA system was $3850.00
This one is still in handsome shape for $1700. Or best close offer. Local Pick up in Watertown Ma is welcome.