Vox AC30 ATA style case with wheels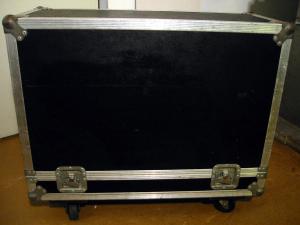 Really dependable flight case for Vox AC30 guitar amp. Evidence of age but in great shape. no major tours. No major scratches. Just taking up too much space. Really well made for serious touring. Local purchase only or be prepared for a big shipping charge.

Call Dan at 617-680-5840 or email at dan@notable.com for more details.