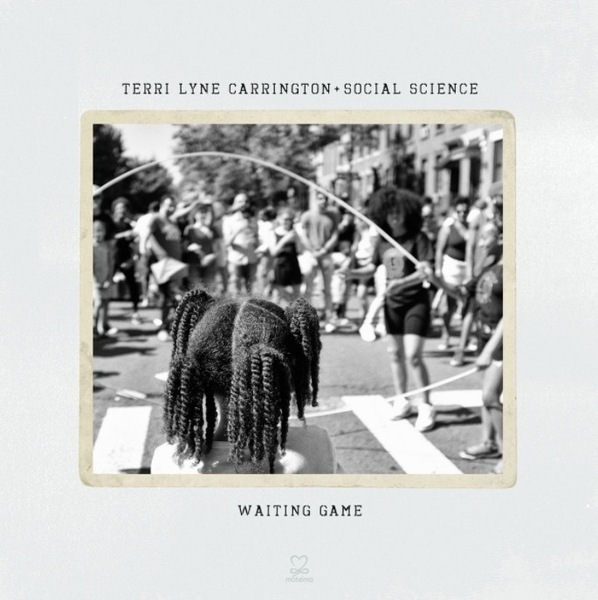 Terri Lyne Carrington and Social Science
Waiting Game
(2021)
album
Dan was proud to engineer some vocal recordings on this groundbreaking Grammy Nominated record. "This was special for me on a few major fronts, First it was brought to me by Dean Albak (a previous MPE student of mine) who needed some support and I was thrilled to help. I'm also really proud of his growth and work and it's always a blast to see your students succeed and make great work and become colleagues."
"Even more historically, when I moved to Boston I knew one of the drum teachers I aspired to study with was the man who launched Berklee's drum department, who invented the Rudimental Ritual and the Jazz exercises with Ted Reeds Syncopation book. Alan Dawson was the teacher who guided Tony Williams to be such a phenomenal player at such a young age. Check out his Miles Davis records to be immediately humbled. I started going to Alan's basement weekly and on occasion, I would hear people before me. One of those was Terri Lyne Carrington. I listened trying to figure out who was wailing away and when Terri walked out I was dumbfounded. She was brilliant and younger, and way better and I was once again humbled. Alan would talk about her from time to time with a glimmer in his eye. He was so proud and impressed with her and I was a new fan as well."
"Lastly, the lion share of my recorded work is with artists who have something important to say in their music. I have been fortunate to work with Griots from Africa, million view storytellers from youtube, and musicians who infuse their music or poetry with the political, social, and personal. When these come together in the right way the songwriting and playing get lifted by a unifying undeniable human message and every listener is moved, if not forever changed. Terri Lyne and Social Science do this so well on this record. At a time when Covid has shrunk our worlds and stolen our stages, it was even more valuable for this album to hit these many points of injustice and be a voice for change. I was proud to help and support Terri and the Band, I hope to do more."
Engineering overdubs at Notable Productions