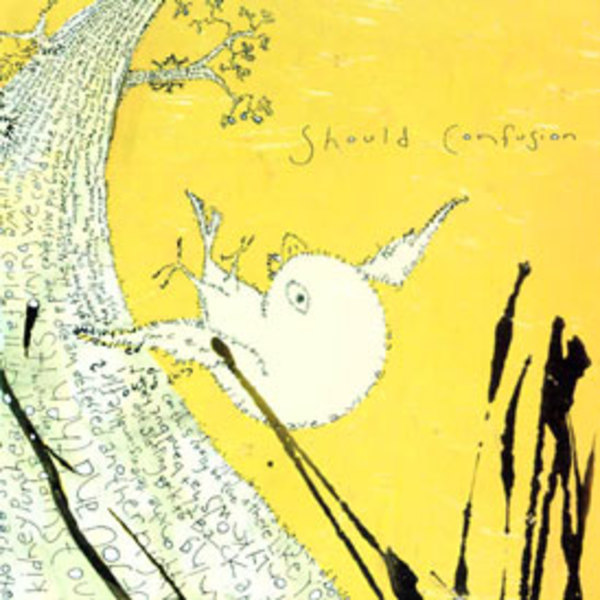 Brandon Patton
Should Confusion
(2002)
album
On his first major solo release:
One of my best buddies, We have a ball in the studio. He toured with hummer and we gigged with his old band Three Against Four. He's an extremely talented multi-instrumentalist with boundless enthusiam. Brandon has a wicked eye for the plaintive and a playful streak a mile wide. It's always a pleasure to work with him. Give his music a listen.
-Dan Cantor

Reviewed:

...this is perhaps one of the best indie rock records I've heard this year... Brandon Patton's clever and gorgeous acoustic guitar-driven [album] Should Confusion (his fourth CD release) reaches in and grabs you by the cockles of your heart right from the get-go with its captivating musical arrangements.

Counting The Paces (the first song) is a drunken, romantic, melodic spill from the mouth of a downtrodden man on the brink of it all, laid to a very Beatles atmosphere with shades of (dare I say it) Leo Sawyer. From the first strum of the guitar chords, youre roped in.

Whats The Worst That Could Happen? kicks it up a notch, suddenly exploding with crystal clarity - a veritable challenge to get off your ass and give it a go (whatever the hell it might be). Patton's lyrical abilities are also noteworthy. Personable, witty, and immediately relatable, he sings of the small observations he makes around him. But he's a looker, not a stalker.

Refreshingly original yet comfortably familiar, Should Confusion is definitely a worthwhile listen for anyone who fancies well-scripted, melodic acoustic-guitar rock. It is but a question of time before Brandon Patton is a household name.
- Liam Lahey
http://www.sceneandheard.ca
Recorded and mixed by Notable Productions. Drums, background vocals and keyboard for select tracks provided by Dan Cantor.