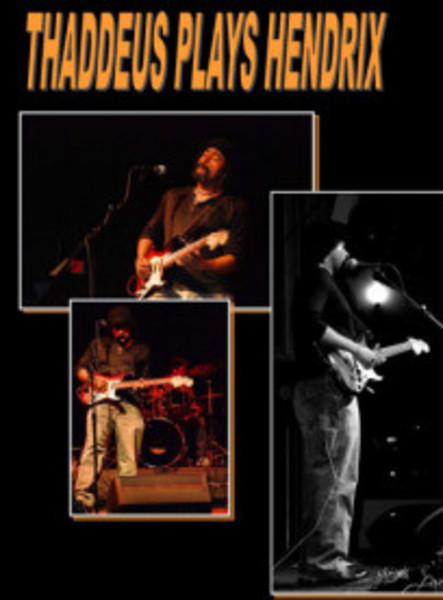 Thaddeus Hogarth
Jimi Hendrix 40th Anniversary Tribute Concert
(2010)
Live at the Regent Theatre
album
Celebrating the music & magic of Jimi Hendrix 40 years after his passing! Thaddeus Hogarth continues his musical evolution as an award-winning singer/songwriter/guitar virtuoso, balanced with his career as associate professor of guitar at Boston's famed Berklee College of Music.
BIO:
Born in England and raised in St. Kitts, West Indies, Hogarth brings a diverse set of musical influences to his current Boston-based project. His brainchild is a powerhouse unit delivering a collection of serious funk-rock R&B tunes that make you stop, listen and groove. Through multiple national tours of the U.S. (including Boston, Montreal and Newport Jazz Festivals) and international distribution of his recordings, Thaddeus' songwriting, vocals, guitar and harmonica playing have been heard worldwide. In this show, Thaddeus relives the power guitar renditions of Jimi Hendrix with a show-stopping performance.
Live event was recorded, mixed and master by Dan Cantor and Eric Olmsted of Notable Productions.