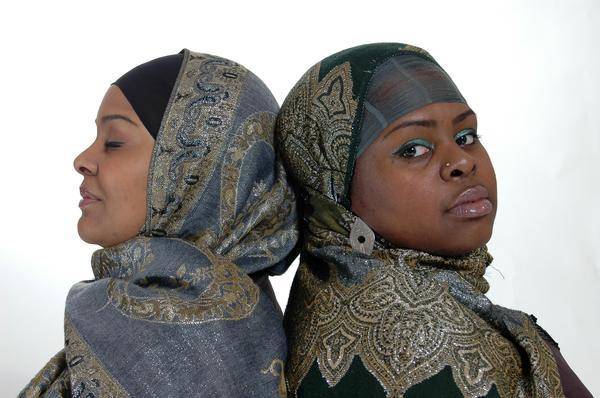 Poetic Pilgrimage
Bear Witness (single)
(2009)
album
"Poetic Pilgrimage are an exciting female Hip Hop and spoken word duo from the UK who are set to take the world by storm with their unique sound, intelligent lyrics and unparalleled charisma. They are a rare act, being one of the few Muslim female outfits around and are unafraid to express themselves through the art of rhyme.

Poetic Pilgrimage brings a refreshing perspective on issues of identity, immigration, and global politics and as one of the very few Muslim, female Hip Hop acts in the world, their music reflects this unique experience. The world has much to learn from the lyrics of these two women.

Muneera Rashida and Sukina Abdul Noor were both born in Bristol to Jamaican parents, and have been performing together as Poetic Pilgrimage for 6 years. The early part of their career saw them as favorites on the London poetry circuit where they performed alongside some of the biggest names, placing them at the forefront of the fast-growing International Muslim Hip Hop scene. They use their music to unite their community with the greater hip-hop and music scene.

Their musical goals are to make progressive Hip Hop music that fuses their African and Caribbean roots with their musical tastes such as Jazz, Afrobeat, Soul and beyond, providing a creatively comparable backdrop to their message of peace, unity and freedom.

The group has toured all over Europe and the United States and have performed alongside artists such as Talib Kweli from the USA, K'naan from Somalia and Mutabaruka from Jamaica. They have received critical acclaim and press coverage from many of Europe's most notable publications.

Whether helping youth learn to write heartfelt poetry, or rapping at the most male-dominated Hip Hop venues, Poetic Pilgrimage has become one of the most well-known and well-respected Muslim hip-hop crews in the world. "
Recorded by Daniel Cantor / Notable Productions