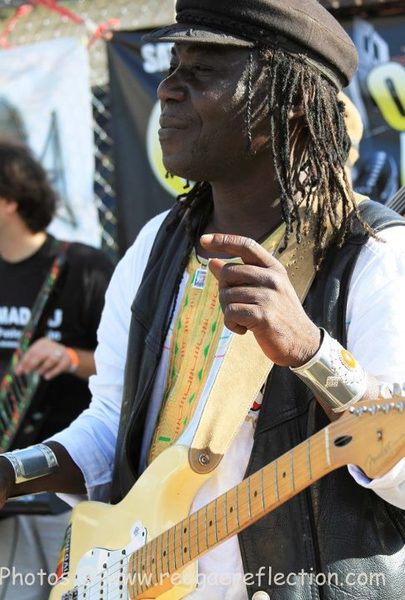 Mamadou Diop (Senegal)
Live at the 1st African Festival of Boston 2010
(2010)
album
About The African Festival
Founded in 2010, Boston first African Festival is organized by Shalupe Foundation, a 501 c 3 non-profit based in Boston, Ma. and aims to build strong community in Massachusetts and in Africa. The missing of the festival is to promote African culture in New England and educat ethe public about African culture and heritage.
About Mamadou Diop
World Beat travels from West Africa around the globe to the United States, meeting in Boston, MA for an eclectic blend of exotic rhythms and powerful percussion jams that will set your feet and spirit dancing! Weaving together diverse musical traditions with the powerful rhythms of West Africa, the unique and high energy music of MAMADOU sets feet and spirits dancing. The band performs original music based on authentic African rhythms and arrangements, composed by Mamadou Diop of Dakar, Sénégal, who takes these fundamental African rhythms and layers them throughout his music.

At the heart of MAMADOU's music is the drum. Powerful are the rhythms of Sénégal, making a connection with the soul of each listener. Each musician is given command of separate, offset rhythms, making this music among the most danceable around. Sung in Wolof (Mamadou Diop's native language), French, and English, the songs speak of the importance of love, friendship, and spirit; all in a manner that transcends language and cultural barriers. MAMADOU has been enthusiastically received by club and festival audiences who welcome the opportunity to experience their joyful combination of musical genres.
recorded live by Notable Productions